Plumbing can be such a boring thing, however it only takes that one unique individual to have a brain wave to make something so ordinary, into something uniquely creative.
No matter if you have awkwardly designed plumbing in your home, or you want to add a steampunk or quirky design to your home, by installing and finding new uses for pipes in your home, we are sure we can find you some inspiration.
Below, we have selected the top 8 pictures displaying creative plumbing designs from both Pinterest & Instagram.
Santa Cruz Pier
If you are planning to visit the Santa Cruz Pier, then be sure to keep your eyes open for this fantastic creative design plumbing! The artistic level of quality that has been put into providing this plumbing pipe with a creative solution is stunning.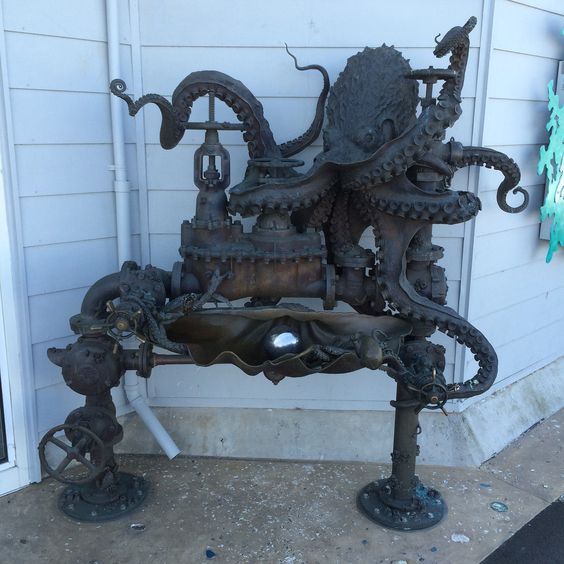 Bathroom Towel Rails
Do you have a weird plumbing design in your bathroom or are you looking for a new storage solution for the toilets?
We adore this creative plumbing idea of using pipework as a storage method for bath towels and toilet rolls!
If you like this idea too, why not get some pipe, fix it all together in a design you like and attach it to the walls in your bathroom?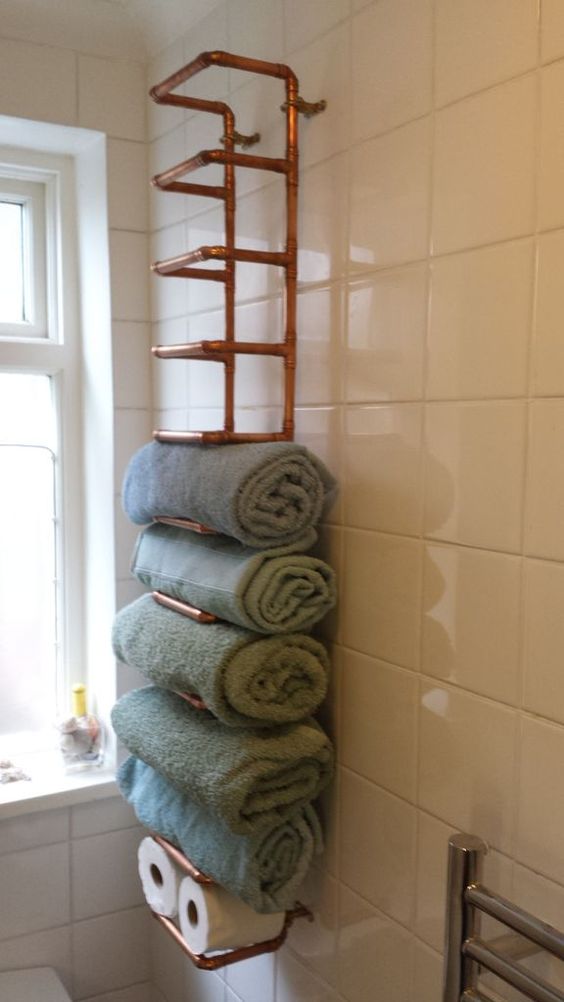 Pipe Wine Rack
Whether you have a plumbing system that can perfectly hold your bottles of wine, or you fancy attaching some metal pipe plumbing fixtures in your home to make a quirky wine bottle holder, either way we love this idea.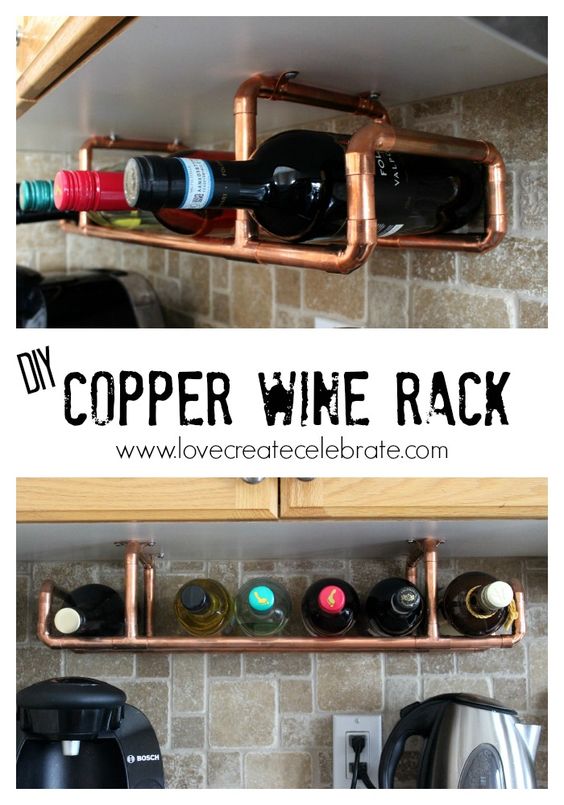 Super Mario Bros.
Are you or your children massive fans of Super Mario?
Why not give that plumbing work a lick of paint and add some Mario figurines?
Even if you are not a fan of Mario, simply giving your drainage pipes a coat of paint can really brighten up the room.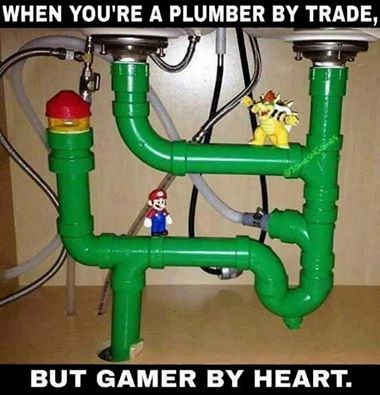 Creative Bathroom Plumbing
We can't get over how creative and stylish this bathroom plumbing looks, which the shiny zig-zag pipe above the toilet and the symmetrical pipes above the sink.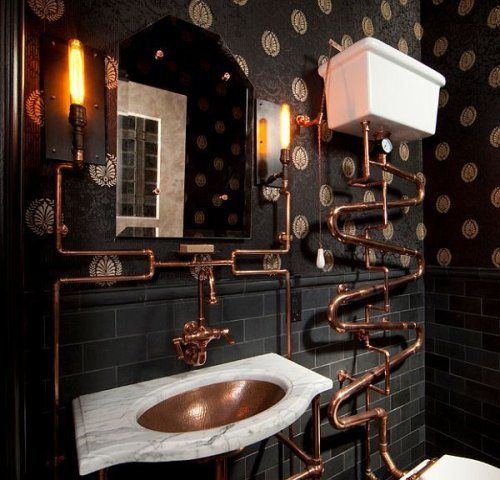 Wardrobe Storage Ideas
Have you recently moved to a house where you have some ugly looking plumbing going through your bedroom that you don't know how to disguise?
No need to despair, as you could use it as a clothes rail to hang your clothes off of, or even spread a plank of wood across it (obviously, don't put any nails into the pipework) and use it as a shelf.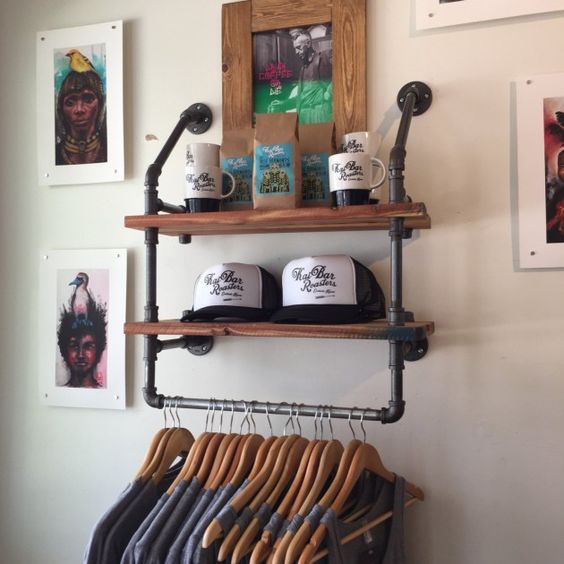 Pipe Bookshelf
If you are an avid book reader, who is running out of places to store your books, then why not try setting them up on top of your house plumbing pipes, like in this picture?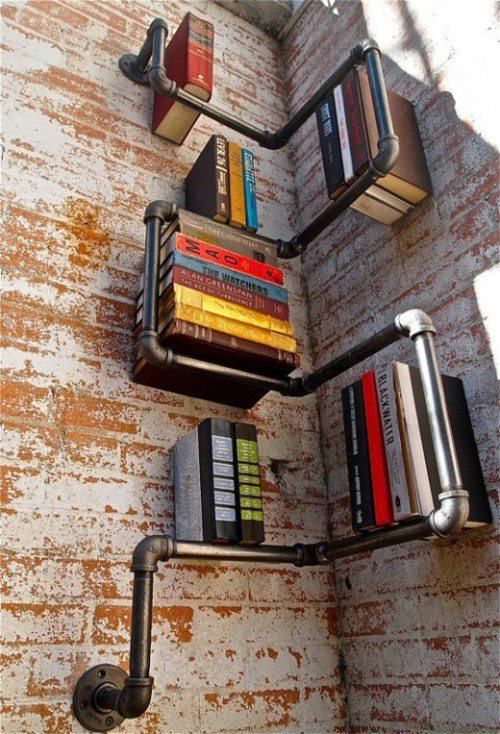 Artistic Plumbing
If you are handy with a paintbrush or a can of spray paint, why not take some inspiration from this artistic plumbing solution and turn that annoying piece of home plumbing into something cool or funny?
If you are experiencing plumbing problems and you're in need of professional plumbing services or drain unblocking services, call BDS Drainage at 08081 689 112 (CLICK TO CALL) and our plumbers will fix that problem in no time.